I have always admired calligraphy and I have been wanting to try it for a while now but I wasn't sure what types of calligraphy pens or nibs to purchase. And then yesterday, while walking around the Anthropologie store, I found this delightful calligraphy kit by Linea Carta's Diva Pyari! I bought it since it has everything I need to get started and now I can't wait to play with it. Kit includes one lettering chart (with Diva Pyari's signature calligraphy), practice sheets, one jar of natural oak gall ink, and wooden dip pen with metal nib.
Stay tuned to see my calligraphy experiments.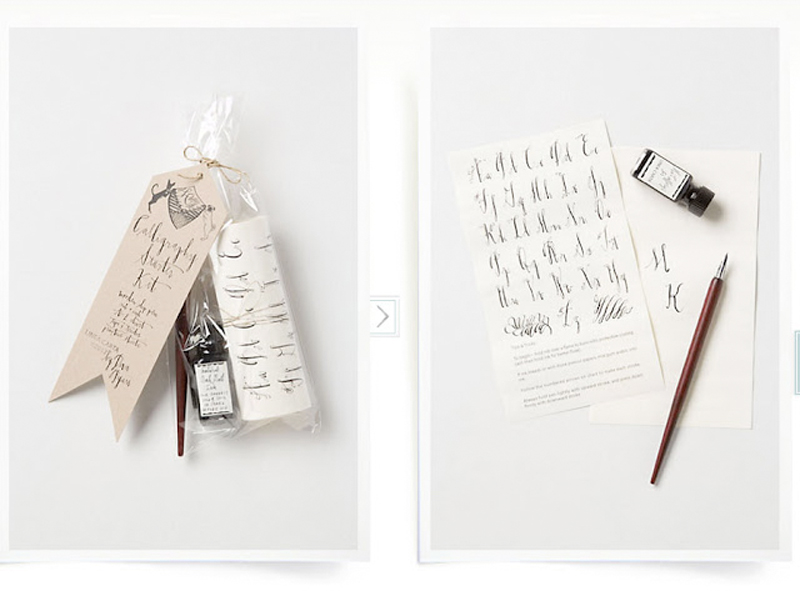 Learning proper calligraphy is definitely on my agenda and I would like to learn from a professional calligrapher. If you know of one in the Seattle area, please let me know.
You can buy this kit from Anthropologie or directly from Diva Pyari's Etsy Shop.