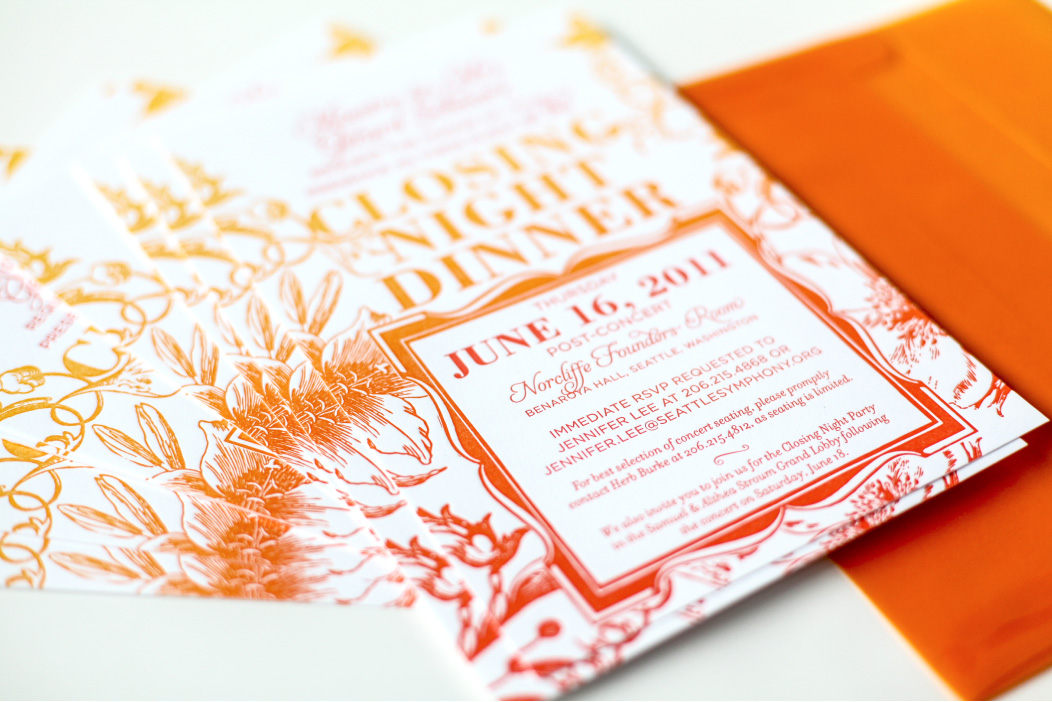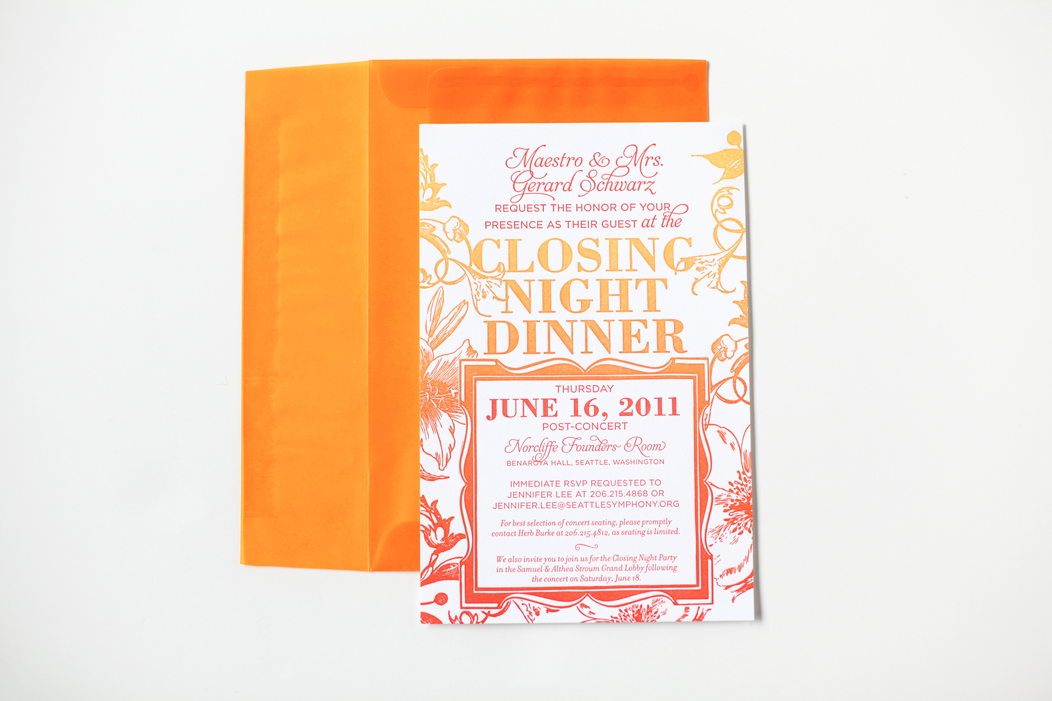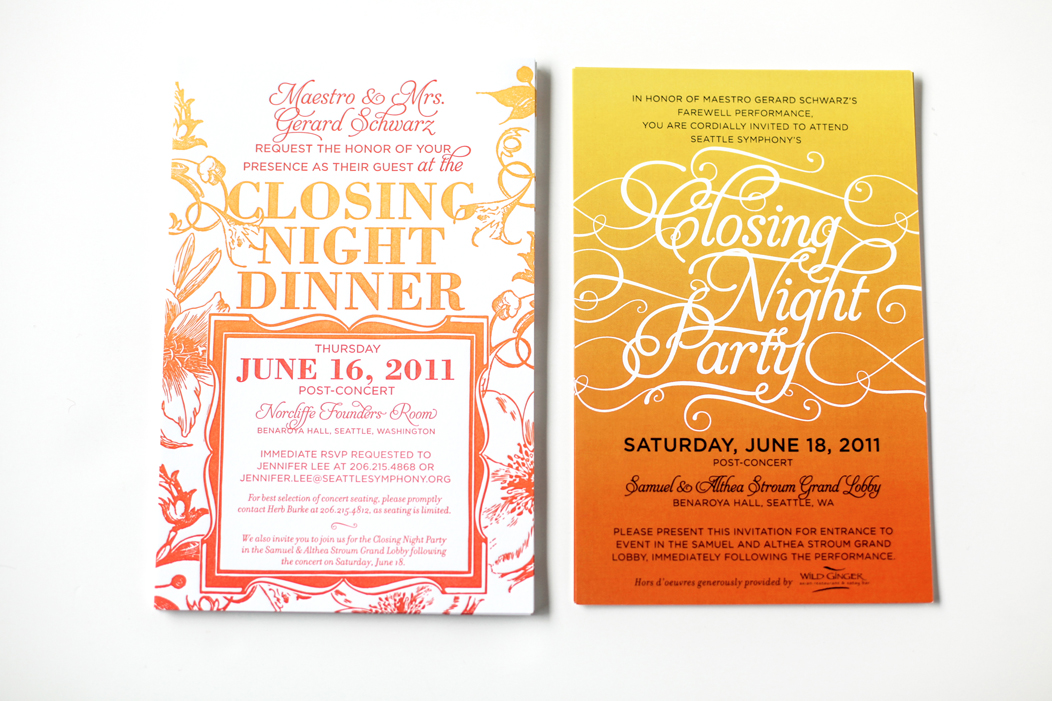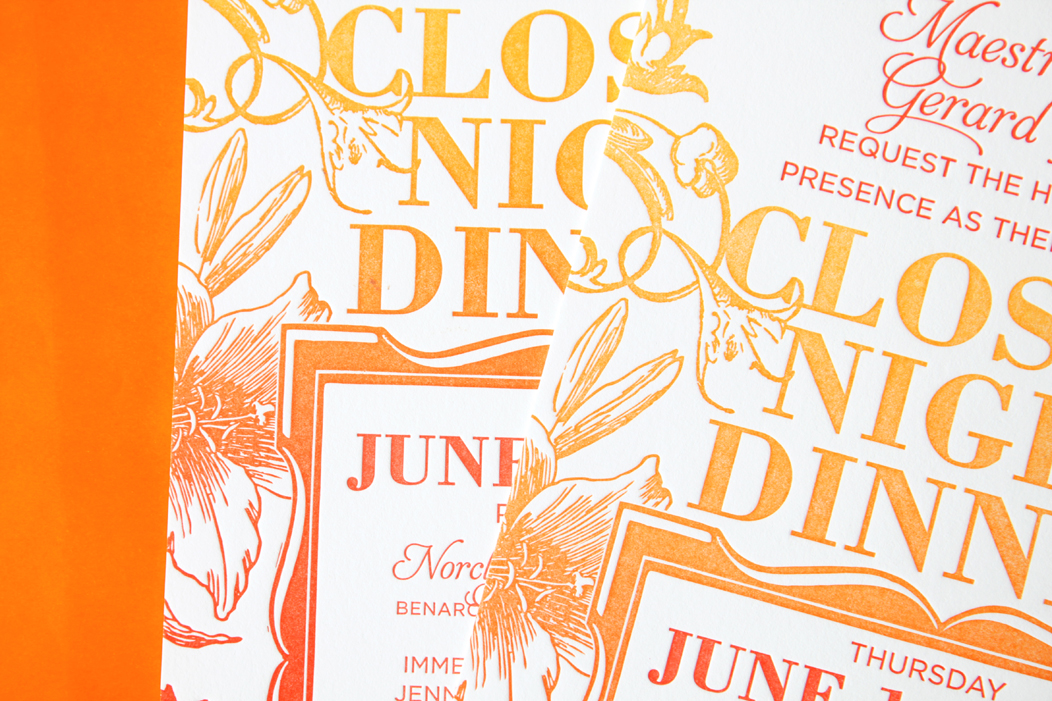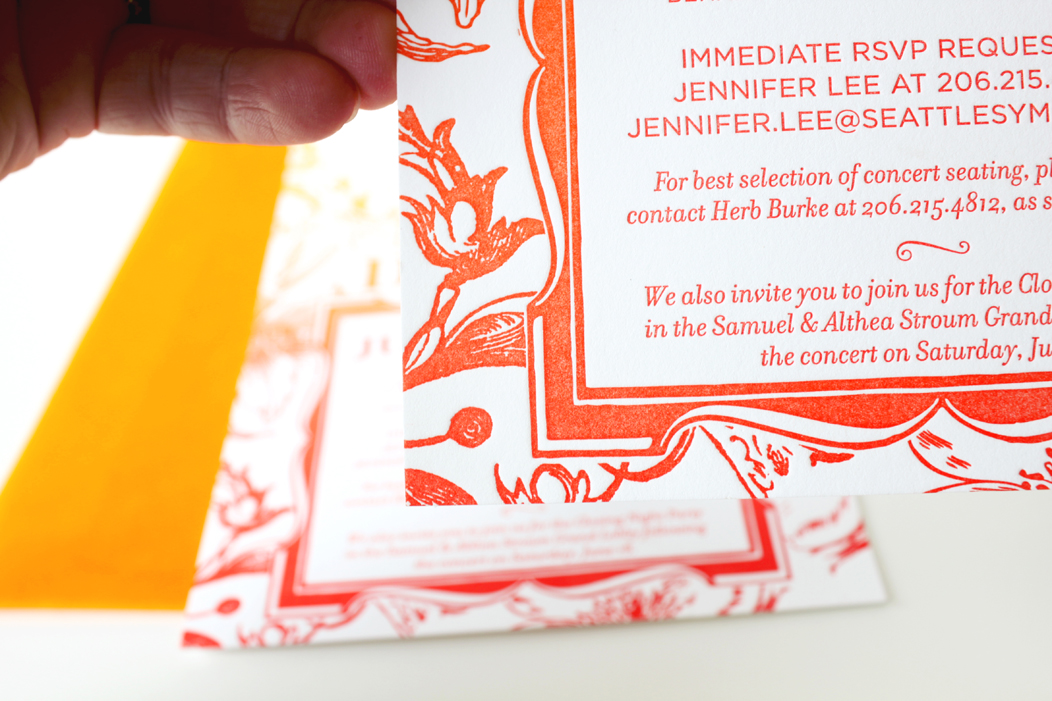 Seattle Symphony's Closing Night Gala 2011
• WEDDINGS & EVENTS •
Ombre has been such a huge influence in fashion and decor and I've been really inspired by it's magical effect.  I designed the Closing Night Gala invitations to be printed with a split ink fountain using yellow and red inks which blended to a bright orange in the middle – and I'm glad I did
as the results are stunning. To maximize the drama I  paired them with orange vellum envelopes and I really love how they grab the the attention.
They are slightly larger than standard invitations (A8 size) and printed on the luxurious Reich paper.