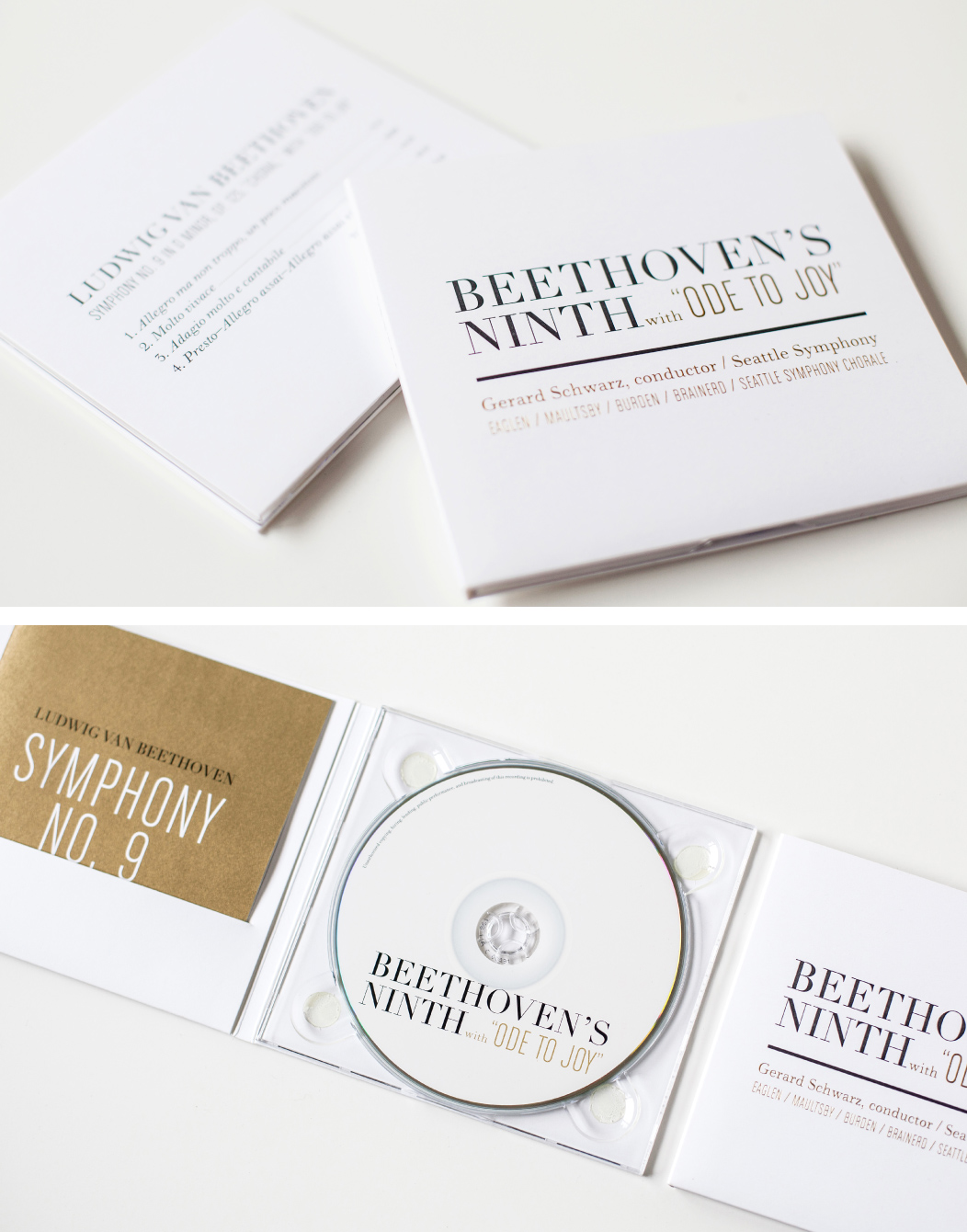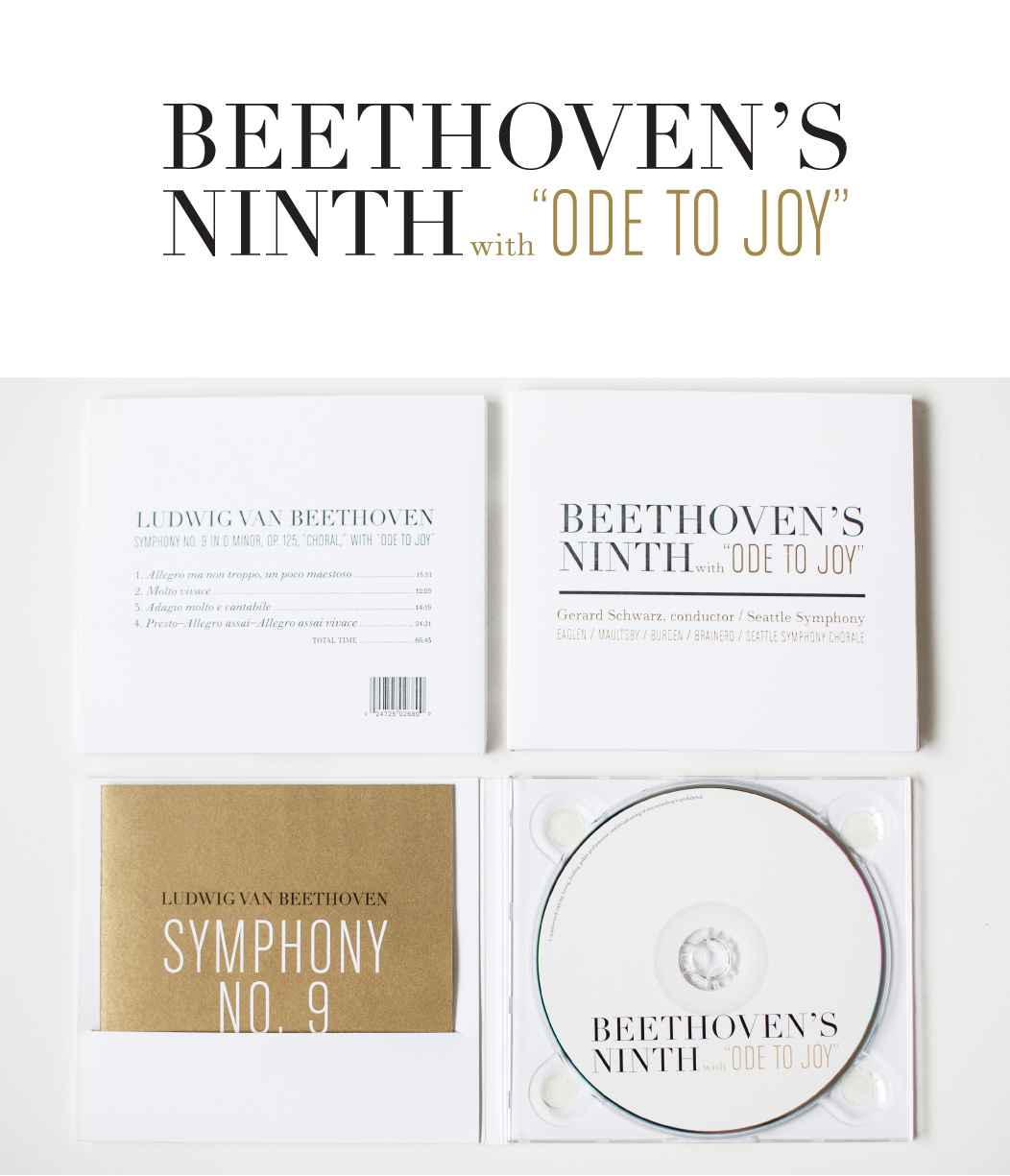 BEETHOVEN'S NINTH CD
Ludwig van Beethoven's glorious Ninth Symphony is a musical masterpiece – one of the most beloved of all
classical works – and is Seattle Symphony's annual year-end performance. The recording immortalized
one of the best casts of vocal soloists who have gathered over the years on the Symphony stage:
soprano Jane Eaglen, mezzo-soprano Nancy Maultsby , tenor William Burden, bass-baritone
Clayton Brainerd, and The Seattle Symphony Chorale, conducted by Maestro Gerard Schwarz.
The basic concept for the CD packaging was to achieve aesthetically timeless and elegant product
that compliments the inherent qualities of the masterpiece. The color palette is classic yet sophisticated
and fully enriched with the choice of crispy white stock, letterpress printing and hot foil stamping.
The use of gold color represents special, exceptional, and lasting values. The minimalist design and
refined typography reinforce the feel of neatness, elegance and luxury.
The CD and all packaging was manufactured locally, by meticulously selected vendors, for a truly
regional product.
The CD is available for purchase at the orchestra's Symphonica store in Benaroya Hall, online
at seattlesymphony.org, or from amazon.com and cdbaby.com.
This design and packaging reflects my passion for letterpress printing, paper, and typography.