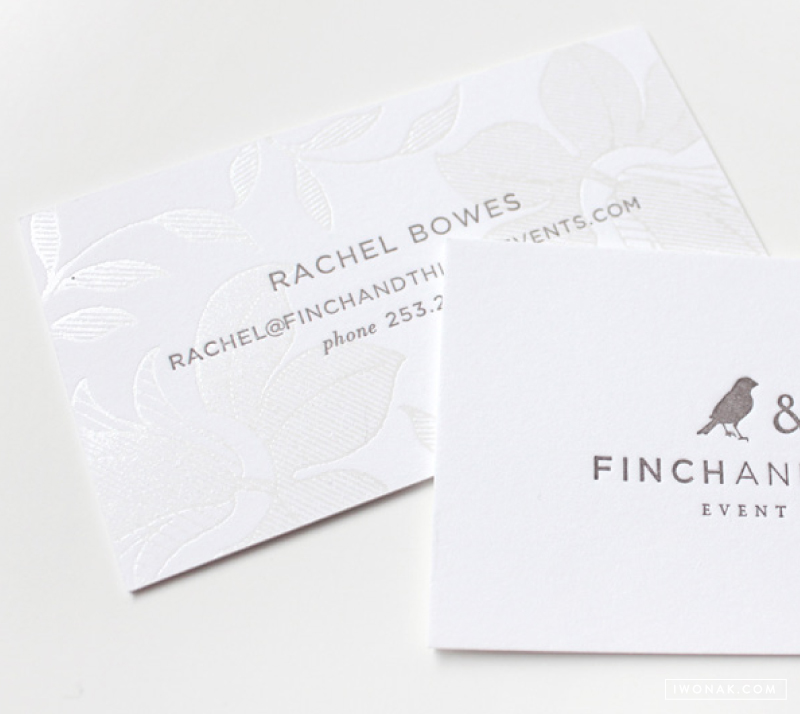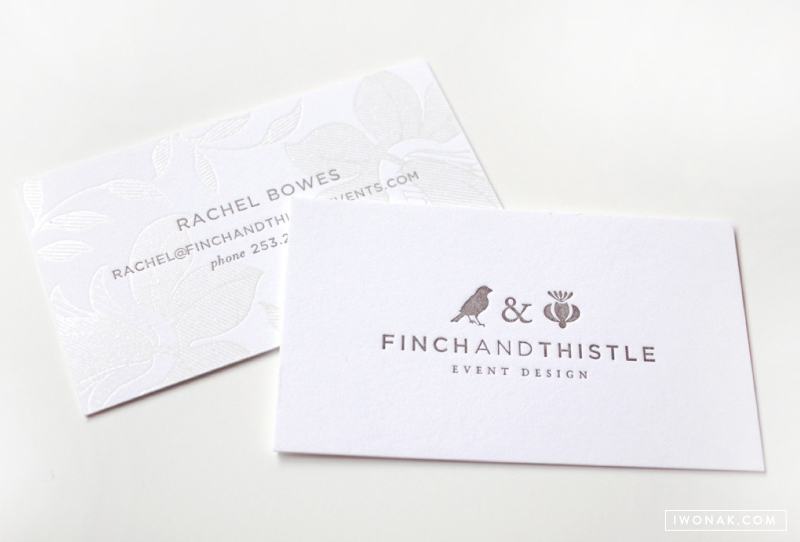 Hooray! I finally get to share this project with you. I don't often take on identity projects as my life is just too busy at the moment, but I had to make an exception. Those fabulous business cards were designed and printed for the talented Rachel Bowes. Rachel has been my best friend and client and just recently she came to me wanting to totally rebrand her event design and floral business, Finch And Thistle Events. I introduced you to her new branding here. Her new business cards are modern and sophisticated yet timeless. I couldn't be happier with the way they turned out!
And I must say this, getting them printed was quite the challenge. This was a demanding letterpress printing job (in terms of registration) and I had a hard time finding the print shop that would take this job. The vintage illustration knocks out, requiring very tight registration. In the end, I was able to find a very skilled letterpress shop that kept a critical eye on the registration while on press and I'm thrilled with how tight the cards came out. The floral foil design and letterpressed type align perfectly!
The business cards were foil stamped in pearl and letterpress printed in grey ink on Reich Savoy 100% Pure Cotton Brilliant White 236# Cover. This sumptuous, elegant paper is made from 100% pure cotton, is tree free, archival, acid free, recyclable, biodegradable and elemental chlorine free.