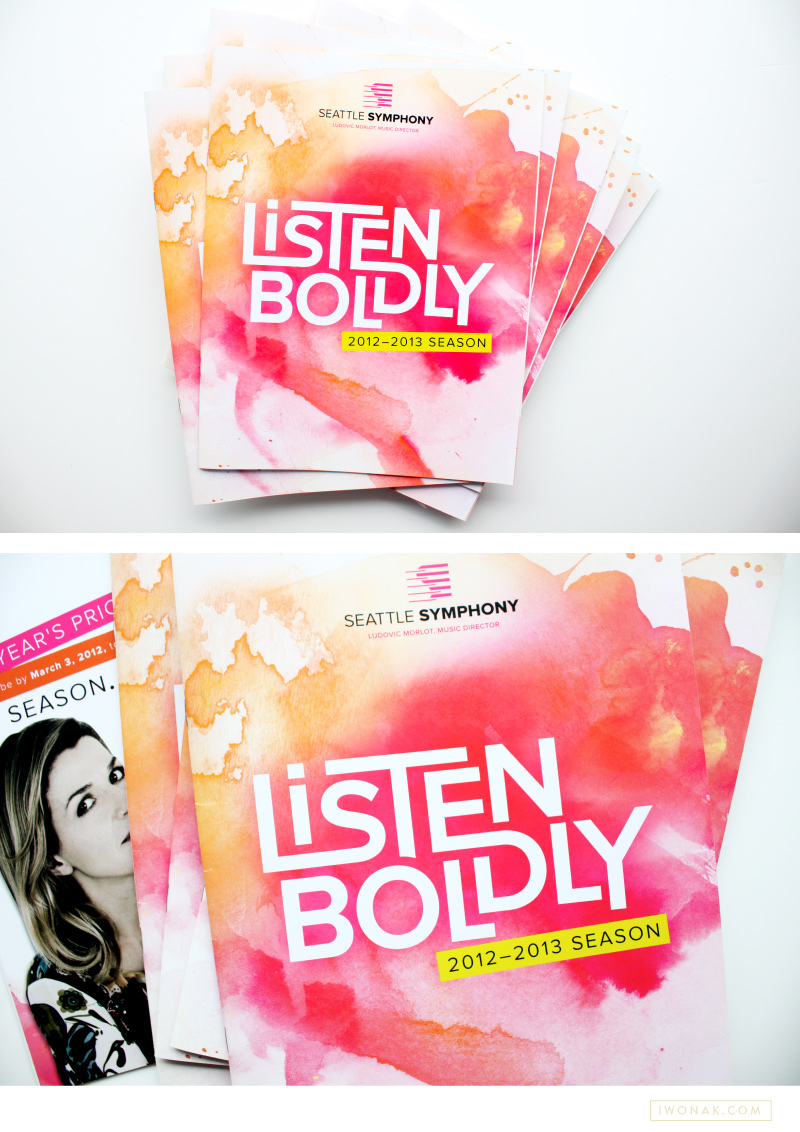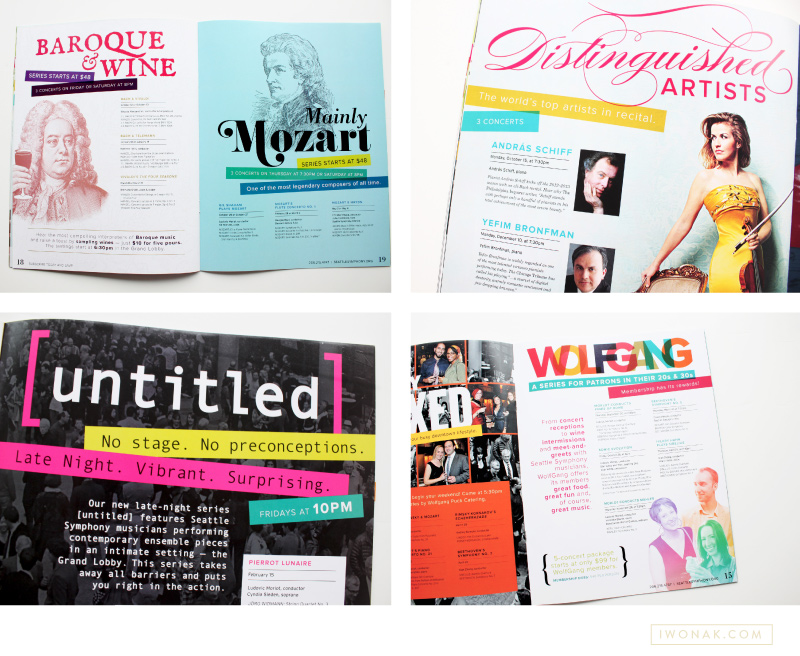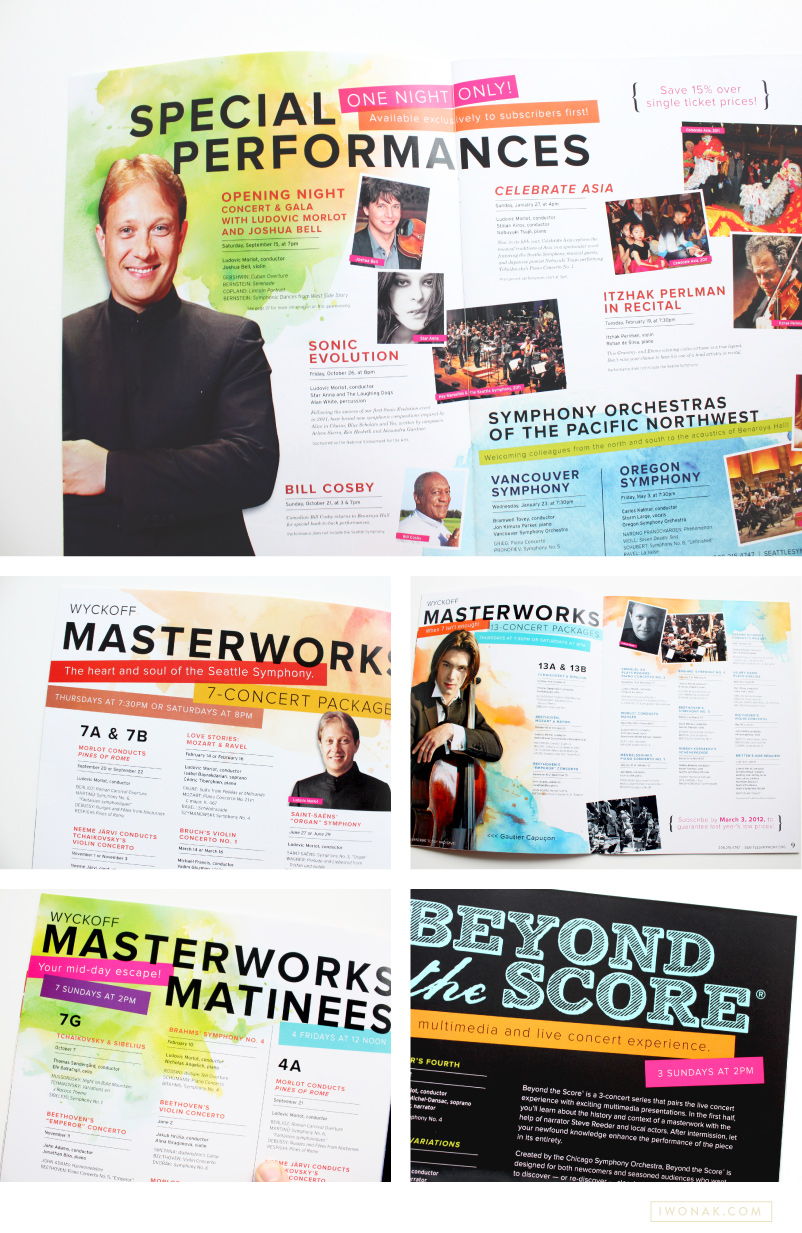 Today, I wanted to share with you a brochure I recently completed for the Seattle Symphony. You can see a sneak preview of it here. On the cover I featured the Symphony's tagline – Listen Boldly – which was designed as a logo and paired with artsy watercolor. The mood for this season was joyful, romantic, welcoming with bold typography, bright color palette and large artist photos. Turns out, working with color makes me so excited! Working on something this cheery was definitely refreshing and it will be so much fun for the remaining of the season. I had lots of fun with watercolors and this whole do-it-yourself thing was a blast. This was a really fun project to work on and it might be my favorite design to date.
Simon Woods, Seattle Symphony Executive Director, calls this season "… a simply sensational season. … The programing is inspiring, innovative and stimulating, and with a big emphasis on informality and accessibility. … another exciting validation of the tremendous energy that we and so many others are experiencing under Ludovic Morlot's leadership." Looks like 2012-2013 season will be amazing! Please come to Benaroya Hall to listen to fantastic music and check my designs in person.
To see the whole brochure head over to issuu.