I have been seeing these lovely cards on Pinterest lately. They are so beautiful… Designed for an orthopedic
surgeon, they're very feminine and delicate. The composition of colors, graphics and lines is very inspiring.
Don't you think? It makes me want to work on my branding now…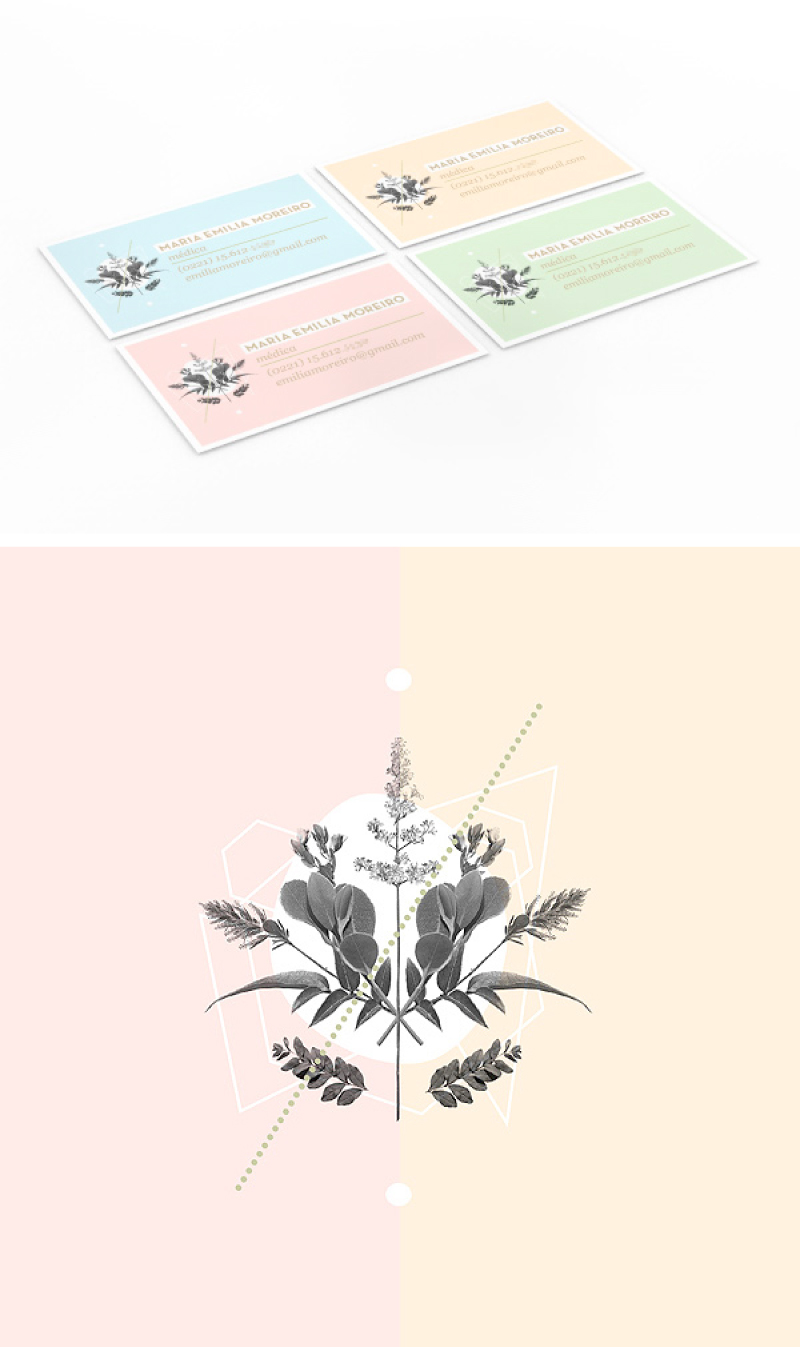 Designed by  Valeria Moreiro.